If you are anything like me, you observe automotive listing as a hobby. I wish I were joking, and I do it on a daily basis without having an intent on purchasing anything. I just enjoy looking at interesting listings, and one of the more interesting finds of the past 2 years is the BMW E30. BMW E30 prices have absolutely skyrocketed in the past few years, including the prices of E30 spare parts. But are these prices realistic or absolutely bloated? Here are two examples.
BMW E30 Prices: Example #1
I have been observing 2 BMW E30's for at least two years. The first one is "mint" condition 318i with only 82,000 km on the odometer. Even though the 1.8 engine is weak, I was intrigued by the low mileage and overall good condition. Here are the screenshots as I'm sure the link will not stay "live" for long.
I first noticed this car for sale about 2 years ago. The price was 12.000 euros in late 2018 and today, in December of 2020, the price is 17.500 euros. That is quite the jump for the old E30. And by the looks of it, there is not much interest, which leads me to believe that these prices are completely blown out of proportion. There are also two things to note, the fact that it is an automatic does make it rarer but it also makes it less attractive to potential European buyers (we do love everything in manual!). And the second thing is the leather seat bolsters, which were done later as all of the E30 OEM seats come in either full leather or full cloth.
Here is also the full seller's description (translated from German):
"The exhibit presented here was extensively repaired by our classic workshop and shines in a new shine after a professional optical paint preparation with polishing and sealing. In addition to a new general inspection and exhaust emissions test, the BMW receives a vehicle assembly guarantee of 12 months. All invoices are available and can be viewed.
2 vehicle keys and the logbooks are available. We hand over an original vehicle brochure to the new owner."
Despite the promising description, and despite being a big fan of the E30, I just can't see these prices as something realistic.
BMW E30 Prices: Example #2
The second example I'm presenting is also a Touring model but granted, it is a bit more special. This E30 325i with the M-Technik II body kit is much more interesting to collectors and E30 lovers like me. Here are the pictures:
I'm not gonna lie, I would chop my pinky off for a mint 325i like this, but I'm not sure if 20.500 euros is the price I would pay for this example. I mean these prices have skyrocketed and it is the same with E30 spare parts. Being quite familiar with the world of classic cars and the price movements, I just don't see the E30 being exclusive enough to justify these rising prices.
This is the seller's description for this E30 325i:
BMW 325 e30 M-Technik II from the factory!
Original condition
Servolenlung
Service book maintained
2nd hand
BBS alloy wheels Org.BMW
sunroof
Seat heating (super rare)
Sports seats
Sports steering wheel
8 tires, summer and winter
Silver metallic
Inside and outside M-tech II
Manual transmission
central locking system
Good condition!
Collector's item!
2x keys including folder everything available!
BMW E30 M3 Prices
To see how the previous 2 examples are positioned, price-wise, I had to take into account the current prices of the BMW E30 M3. I compared the prices on the biggest European car marketplace, Mobile.de (German).
The cheapest E30 M3 for sale in Germany will cost you 48.000 euros. Everything below the 48.000 euro mark is either a replica or completely beaten up. And to be fair, even the 48.000 eur example would need a good amount of work and that is only based on the pictures.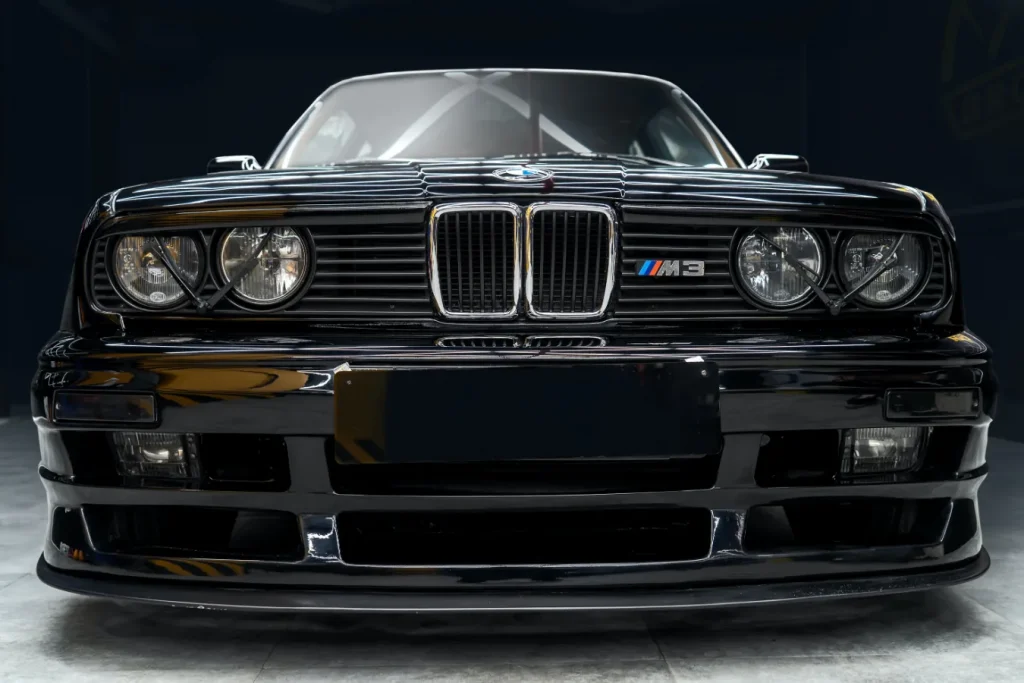 The most expensive E30 M3 for sale in Germany today (13th of December, 2020) will leave you 120.000 euros poorer. This is the price for an exclusive EVO 2 model that is completely restored. The most expensive "ordinary" E30 M3 comes in at 109.000 euros. The median price for a really well up kept E30 M3 is 70.000 euros.
According to Hagerty's, in 2014 the average selling price of an E30 M3 was 50.000$.
Conclusion
If you have been following the classic car market you know that since 2012, almost every collector's car rose in value significantly. This is mainly due to the overall positive economic climate we enjoyed in the past years. But the one thing I haven't been paying attention to is the cars like the E30 and even the first-generation Z3. These older but not-so-rare models have been gaining value in the same fashion as classic cars like the Jaguar XK120.
In the end, supply and demand narrate the prices and cars like the BMW E30 are only worth as much as the buyer is willing to pay for them. Judging by how long some of these cars have been on sale, I would dare to say that E30 prices are a bit bloated at the moment.
What do you think? How much did you pay for your E30? Let me know in the comments!
---
Do you like BMWs? Check out our other BMW related content.
About The Author