10 Best Automotive Podcasts in 2021
Automotive podcasts: Unless you were living under a rock for the past two years, you have surely hopped onto the podcast train by now. Podcasts are a dominant figure of the so-called "new media" sensation and they deserve every credit they get. Many people were introduced to the podcast scene through the ever-popular Joe Rogan Experience podcast or The Tim Ferris Show. While certain podcasts like those two have guests from the automotive world, they never go deep and satisfy my thirst for in-depth automotive conversations.
If you are here, you must love cars, and don't worry there are plenty of car-centric podcasts! Here is our pick of the 10 best podcasts to listen to in 2021 (in no particular order).
What started in 1977 as a radio talk show by Tom and Ray Magliozzi is now continued in a form of a podcast. Even though Tom, one of the original hosts passed away, the "Cartalk" show continues to be one of the most entertaining automotive podcasts out there. The whole idea of the Cartalk podcast is to take calls from listeners and trying to solve their car-related problems. Even if you don't know a whole lot about cars, you are going to enjoy this one.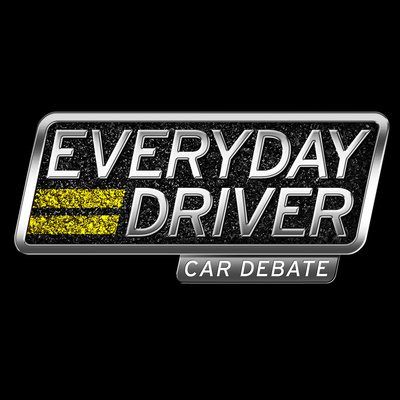 Paul and Todd get deep into finding the right cars for their listeners. There are also other topics that often get debated. With this many episodes, things are bound to get as weird and random as you might expect. Mandatory listening.
This is a personal favorite of mine. I love their Off-The-Road podcasts that are all about off-roading and car camping. It is rare to hear about those things in a form of podcasts so it always gets on my to-listen list. If you are into motorbikes, they also host a podcast called The False Neutral which according to my friends, is equally amazing. Good stuff!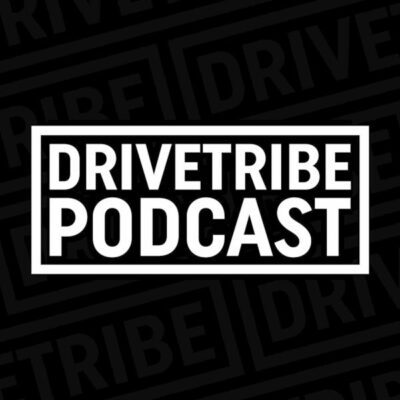 Coming from the automotive media of old Top Gear presenters; James May, Richard Hammond, and Jeremy Clarkson, the DriveTribe podcast is a good place for getting your automotive news in a way that isn't drop-dead boring. Although we wish there would be more episodes, the production value is amazing, and who doesn't like hearing James May's rational perspective on ridiculous modern sports cars. A definite gem!
Despite there not being any new episodes, the My First Car Podcast is like a good old TV series you just have to watch. Who doesn't like a good first car story? The podcast is hosted by Dan and Geoff who are the typical car lovers. Awesome piece of automotive podcasting, trust me!
The Car Throttle Podcast is just as amazing as their Youtube channel. It is hard to describe the general topic of this podcast, they talk just about anything related to cars. If you liked their Youtube series of a BMW E46 330D Touring trying to beat a lap time of an E92 M3, you are for sure gonna like this podcast. Alex Kersten, Ethan Smale, Jack Joy, and occasional special guests offer their best and worse advice in a brilliant format. GET ON IT, ASAP.
The guys from Donut Media quickly rose to fame in the automotive community with their amazing Youtube channel. Their podcast does not have the same amount of fans, but it should! The Past Gas podcast talks about some of the most interesting topics you could imagine. Hosts James Pumphrey and Nolan Sykes walk you through incredible stories behind automotive events and cars. It is genuinely one of the most interesting automotive podcasts out there.
If you follow the automotive Youtube world, you have surely heard of Sam from the Seen Through Glass channel. Sam also hosts his podcast called "Behind The Glass" and covers interesting topics like "Best Sports Cars under 50,000$" and so on. I honestly think Sam is one of the hardest working self-made automotive influencers in the world so I love listening to his opinions and perspective. Worth every second.
It's hosted by Chris Harris, need I say more? One of the best automotive journalists out there, a Top Gear presenter, and most of all, a true lover of everything on 4 wheels and an amazing driver. His Youtube videos drifting the E39 M5 and even the Ferrari F40 are my inspiration. The Collecting Cars podcast means you get to listen to Chris talk with guests like Jenson Button for a whole hour. I can't recommend this podcast enough, amazing stuff.
I was on the verge of not listing this podcast due to its constant political side note. But nonetheless, I can't say I haven't enjoyed it in the past few years. The host Matt Farah knows a lot about Porsches, and if you love Porsche, this is the podcast for you. They also feature weekly guests from the automotive and entertainment industry, from hot-rodders, engineers, and tuners, to stand-up comedians, Hollywood stunt drivers, and automotive industry folks. Overall, an amazing podcast.
Automotive podcasts in 2021: Conclusion
I would suggest you take a closer look at each of the podcasts I listen to and look through the episode titles to see which one is the most relatable to you. Personally, I can't listen to guys talk about JDM car mods for 2 hours straight, but that's just me! Simply find the one that fits your automotive interests. Your daily tasks or daily commute is about the get a lot less boring.
Let me know what other automotive podcasts you listen to in the comments below!
---
Check out more of our content here!